Our Team
I take customer service very seriously. So does my staff. Together, we are committed to providing exceptional customer service to all of our clients.
If you need to schedule an appointment or request any other service, please let us know. We will respond promptly.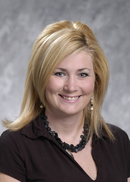 Torrey L Broussard
Associate Financial Representative
Office 504-831-8146

Torrey was born and raised in Abbeville, Louisiana.  After graduating in 1994 she attended college in Lafayette, LA earning her Associates Degree.  She started her career running the Project RX program for a local non profit called 232-Help.  She then took her marketing experience and worked for the Louisiana IceGators Hockey team.  Unfortunately the team dissolved and that is how she ended up at Northwestern Mutual.  She has been working for Tyson Cromwell for over 13 years.  She has been married to her husband Brandon Broussard who is a Captain on the Lafayette Fire Department for over 20 years and has two beautiful children.  A 16 year old daughter named Katelyn and a son who is 11 named Brock.
In her spare time she enjoys traveling and attending her kid's sporting events.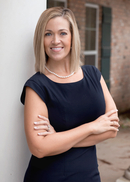 Brandi S Oncale
Born & raised in Lafayette, LA Brandi began her career in the Oilfield, as an Administrative Assistant, after graduating from Teurlings Catholic High School in May of 2000, and while attending the University of Louisiana at Lafayette. Since the Oilfield's economic decline, she decided in early 2017 to pursue a different career path, which brought her to Northwestern Mutual. Since joining NM, she has enjoyed meeting new people, and helping Elizabeth and her clients to secure their financial goals, in any way she can.
Outside of office hours, she enjoys swimming, shopping, going to music concerts, and spending time with her husband Chris and their 3 dogs, Macie, Sophie, & Bella.